Sprinkler Tank Inspection with Submersible R.O.V
Sprinkler Tank Inspection with Submersible R.O.V.
Sprinkler Tank Inspection with Submersible R.O.V.
That is until now; Fire Safe ANZ in conjunction with the maintenance team from Altanks, recently conducted the internal inspections of two confined hydrant and sprinkler tanks by utilising submersible Remote Operated Vehicle (R.O.V.) technology.In the past, conducting internal routine inspections and cleaning fire hydrant and sprinkler storage tanks involved either draining or having commercially qualified divers swim within the tank.  Draining the tank creates a substantial amount of water wastage.  The use of commercial divers, often in confined underwater spaces, requires considerable time and human resources, in addition to presenting significant WH&S issues.
Working with Altanks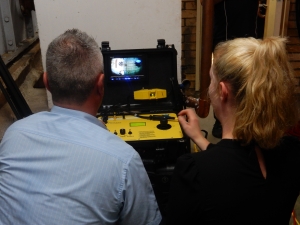 Altanks manufacture, install and maintain a comprehensive range of cylindrical and rectangular water tanks. The Altanks range is designed by certified in-house engineers to comply with all Australian and International Standards.  Tanks are supplied with all compliance certification and have been designed for durability in the most severe climate conditions.

New Submersible R.O.V. System  Altanks supplies a comprehensive range of maintenance services including inspection and tank cleaning, utilising remote operated vehicles and automated cleaning technology.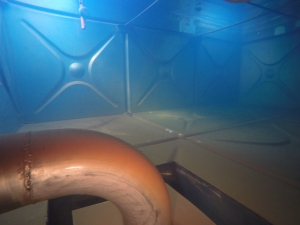 Altanks new Video Ray System is a small remote-controlled submersible vehicle that takes live video and still photographs to conduct the internal inspection of a water storage tank.  The video and images are then used to produce a comprehensive report that is completed within 24 hours of finishing the onsite works.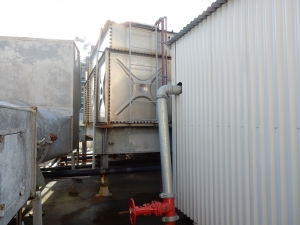 Where once this procedure would have taken several individuals working in confined space and diving over a considerable amount of time, a single operator can now complete the task in approximately two hours.  Costs are considerably lowered and the WH&S risk is vastly minimised.

Contact Fire Safe ANZ for more information about tank inspections and report examples.
Thanks to Luke and the team at Altanks for a job well done!
FOR A FREE QUOTE
CONTACT US NOW ON
1300 856 988