A fire extinguisher is usually the first line of defence if a fire breaks out in your home or business. It needs to be the correct type and in a suitable location for easy access and coverage.
A common scenario most technicians come across during routine inspection is that CO2 extinguishers are being taken off / knocked off the wall brackets and left on the floor or hidden behind doors. The main cause of this is due to the design; the hoses are long, the delivery nozzles bulky, they take up a lot of room on the walls and are a potential trip hazard. Staff are removing or relocating extinguishers thinking they are helping when in fact, if a fire breaks out and an extinguisher cannot be found, they are putting themselves and others in danger.
FlameStop manufactures its own range of extinguishers and has come up with a new design of nozzle to combat these issues and more.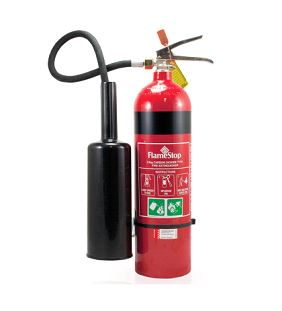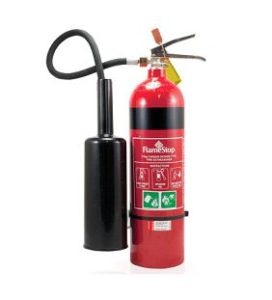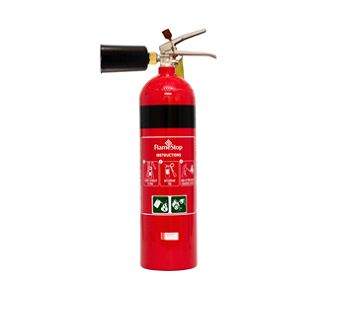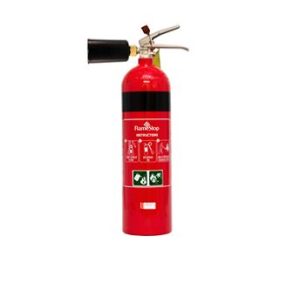 Old CO2 design                                    New CO2 fixed nozzle design
FlameStop's CO2 Fixed Nozzle benefits:
No more tangled or damaged hoses
Easier and safer to transport
Easier for user to carry
Compact, easier to mount on wall
Less WH&S trip hazard
Space saving benefits
Another benefit of this design is that it makes it even easier for the user to extinguisher a fire. The fixed nozzle now allows the fire to be extinguished using just one hand if necessary, freeing up the other hand to call "000".