Fire Safe ANZ
Your trusted fire protection partner for 20 years
Fire Safe is Australia and New Zealand's local fire safety specialist, a unified team dedicated to delivering simplified fire safety services. For 20 years, our customers have trusted us to provide quality fire protection and electrical contracting to their sites, always delivered with prompt reliable service and plain-spoken expertise.
Our History
Beginning operations in 2002 Fire Safe Australia & New Zealand Pty Ltd is a nationally operating fire and electrical contractor specialized in delivering Fire Protection Services packages to large property networks across Australia and New Zealand. Our client base spans industries such as small & large site retail, childcare & education, health & aged care, amusement & recreation facilities and government agencies.
We are proud members of NECA, FPAA and FPANZ, the peak industry bodies in the fire safety and electrical contracting industries in Australia and New Zealand.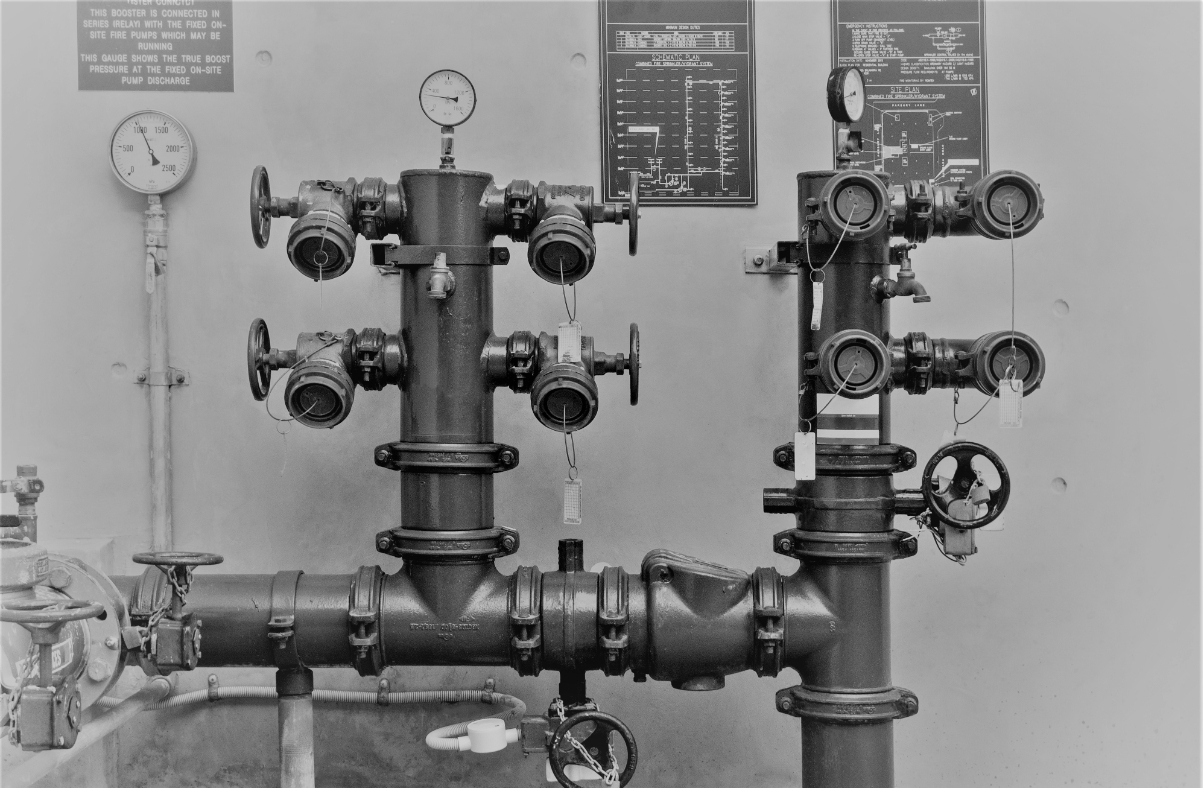 Our People
Fire Safe ANZ has qualified electricians & technicians strategically located from Far North Queensland to Perth and throughout New Zealand so, no matter where you are located, our technicians can service your site. All of our field staff have completed a Cert II in Fire Protection Inspection and Testing ensuring they are fully qualified and licenced. This guarantees that every site is tested in compliance with the most recent local and national safety standards. 
Our Illawarra Based Operations Team is manned by experienced and friendly staff committed to your properties requirements.
Talk to us now to discuss how we can protect your property and tailor a Fire Protection Service Package to your needs.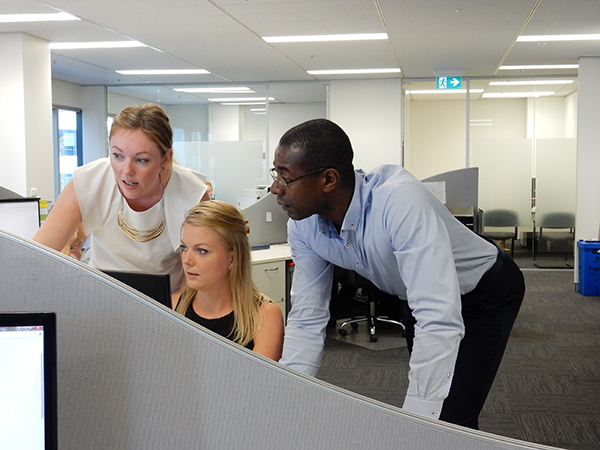 Account Management
As our client, you will have a dedicated Account Manager you can call on for assistance with any questions or compliance queries.
You will have access 24/7 to your own online portal where you can view Test Records, Statements, Invoices and much more for all of your sites.
We will call each of your stores when they are due for their routine service so you can have peace of mind that they are always compliant.
We work closely with all of our clients to make sure they have as much, or as little, involvement as they would like. We regularly arrange Account Management meetings to visit our clients to discuss and review our processes as required.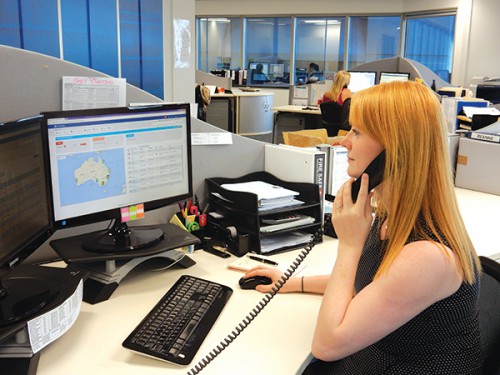 Our Reporting Systems
Fire Safe ANZ uses FireMate, an integrated enterprise resource planner and customer relations system to manage 7,000 individual sites and more than 30,000 jobs per year. 
Our Field Technicians utilise the mobility function of the system to relay all site information back to our head office team. FireMate enables reports to be processed from any job site across Australia and New Zealand within 24 hours of the completion of the job.
As a client, you have access to detailed documentation for each of your sites via a web portal. This includes 'real-time' Service Reports, Invoices and Statements, Asset Registers and Reports.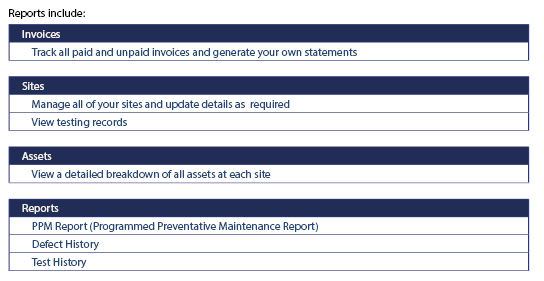 On completion of site works, Fire Safe ANZ provides the following documentation as required;
An inventory of all passed equipment
A list of all failed equipment
Certificates of compliance
Test reports and log books
Fire Safety Certificates
Annual Fire Safety Statements
Fire Safe ANZ will work with councils and landlords directly to take out the hassle of dealing with these compliance and documentation issues
Reports and documentation will be placed on a secure website portal enabling you to view and /or download at any time.
An online guide is available upon request.