Achieve Australia is a for-purpose organisation that has been providing accommodation and services to people with disability since 1952. Achieve Australia champions social inclusion, focusing on the individual needs and lives of the people they support.
Fire Safe ANZ has been providing service and training in fire protection to Achieve Australia for over 4 years now.  Recently, when their high care facility in Summer Hill was experiencing issues with their fire detection and alarm system, we were asked to step in.
The existing Fire Panel, which has been discontinued since installation, was experiencing multiple issues with its detection and interfaces. This included multiple "mimic" panels and a sprinkler alarm connection.  The BC-200 system is now "end of life" making internal replacement parts very difficult to source.
The decision was made to replace the unit with the FlameStop PFS200 detection panel and interface it with the existing EWIS panel that was still operating correctly.  All new smoke / thermal detection and mimic panels were also specified for the job, extending the life of the system by 10 + years. The existing wiring remained in working order, so a decision was taken to reuse it. This offered a cost saving to Achieve, which is always a consideration for Fire Safe ANZ clients.
The FlameStop PFS200 is an intelligent addressable fire alarm panel expandable to 2 loops and is powerful, yet user friendly. The panels are designed and manufactured to the highest standards and have the latest AS4428.3-2010 Fire Brigade Fascia, allowing ease of use for both end users and fire fighter operators.  The FlameStop range of addressable detection devices ensures fast and reliable detection in the most demanding applications here in Australia.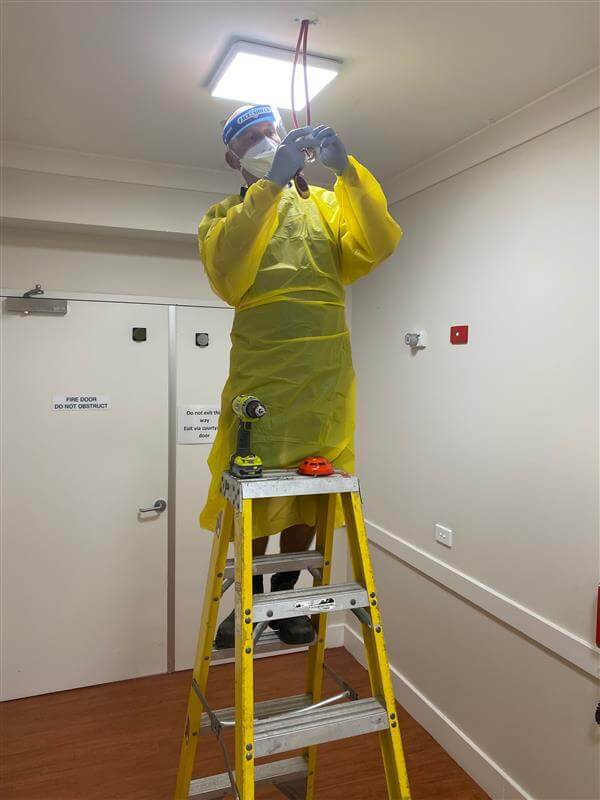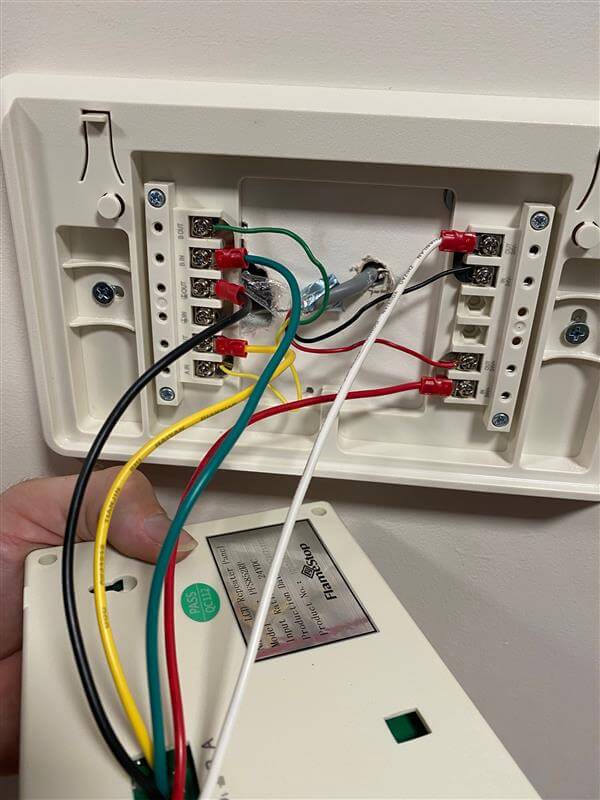 Summer Hills is a high needs care site where Achieve has been managing COVID with great care and diligence since the virus hit NSW. The high standards of COVID safety made this an especially challenging job for the Fire Safe ANZ team.  It took 4 days to remove the old panel, replace it with the PFS200, install all new detection and mimics throughout the site and then reprogram the existing interfaces.  Once this work was all complete, it was commissioned as a new system.  Well done to Luke, Andy, Rob and Taylor who completed the site so timely and professionally.
A quick word from Oliver Grether the Facilities Manager from Achieve Australia…
"Luke and the team at Fire Safe did an amazing job to get the system replaced so quickly and efficiently given the circumstances of the site."
– Oliver Grether, Acting Safety & Wellbeing Manager, Achieve Australia.