Tribe41 is an all-new functional training system that has been designed to transform individuals in all areas of fitness, health, and wellbeing. They are a gym that endorses an extremely innovative and supportive environment, wanting every member to succeed in their fitness journey.
Tribe41 recently opened their new 'Tribe' location in Fairfield, with Fire Safe ANZ given the task to supply and install their new fire detection and alarm system.
With the versatile and conscientious team of qualified fire safety technicians and electricians here at Fire Safe ANZ, we were ready to go!
The fire alarm detection system to be installed at the Tribe41 site was to be FlameStop's 2 Zone Conventional Panel with Resettable MCP. The FlameStop conventional fire alarm panels are well known to be powerful, yet user-friendly. The panels are available with up to 16 zones, however, the 2-zone was the conventional panel designated as being the most suitable, to be installed at Tribe41 Fairfield.
Well known to be powerful, yet user-friendly the FlameStop 2 Zone Conventional Panel with Resettable MCP has been designed and manufactured, to the highest standards and has the latest AS4428.3-2010 Fire Brigade Fascia. Meaning, ease of use for both end-users and fire fighter operators. Furthermore, they have a Level 5 Certification which is the highest approval level available in Australia. Demonstrating fast and reliable detection, protecting sites and their occupants, in the event of a fire.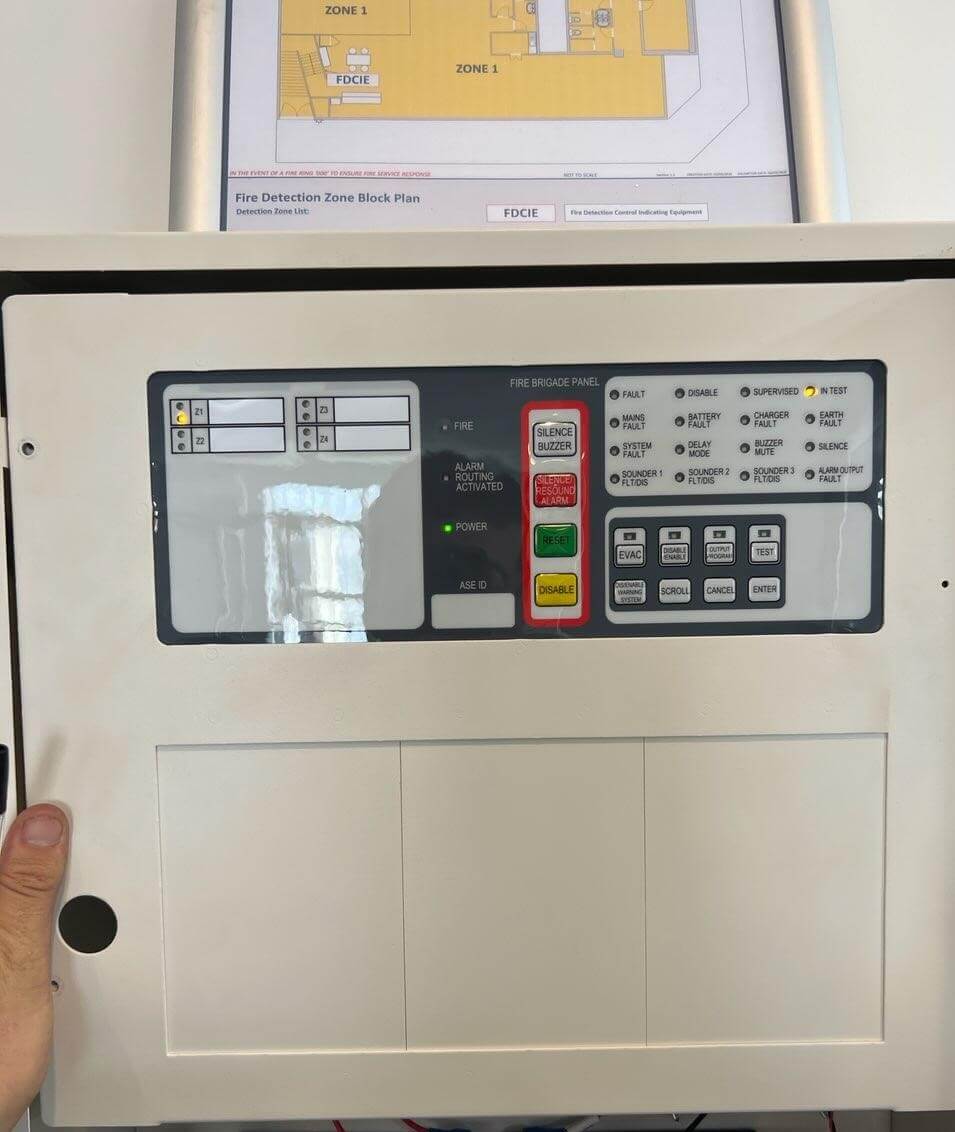 The site at Tribe41 also required the installation of Conventional Photo Optical Smoke Detectors and Type A Heat Detectors. Both smoke and heat detectors meet AS 1670.1.
Fire Safe ANZ was able to design and supply Tribe41 requirements with zone block plans, as-built diagrams. They were also responsible for the design and implementation of the customised Fire Management in Use Plan for Tribe41 Fairfield.
It is vital for all businesses to have an emergency procedure plan implemented, in the event of an emergency. These include site-specific assessments of potential threats and hazards that are within the building, workplace, and also that of neighbouring businesses.
All emergency evacuation procedures and planning provided by Fire Safe ANZ comply and adheres to the Australian Standards AS 3745-2010. To ensure all staff, occupants, and visitors can remain calm and be evacuated safely.
This project had not gone without difficulty! While undertaking the installation project at Tribe41, we discovered there was an old Bank Vault that was now being used as an office/storeroom and required detection to be installed within it. Nevertheless, with the competent staff at Fire Safe ANZ, we were able to overcome this with ease, having found a small area above the vault, in which our technicians were able to feed the cabling through.
It is essential that our technicians worked closely with the management and staff at Tribe41 – ensuring there was a minimal impact made on their customers and staff. This meant strategically working outside the gym's training classes/sessions, We were also able to assist with the discovery made by our technicians in relation to a fault found in their AV system. The installation project at Tribe41 was a success and another great job completed by Luke and the team of qualified technicians.